Personal Injury Treatment at Twin Oaks Chiropractic
and Acupuncture in Springfield, MO
The term "personal injury" covers a lot of ground -- and an equally wide range of miserable, debilitating symptoms. It refers to any kind of injury that affects your person, from a fall in your home to a chronic injury syndrome sustained in your work. If you need some personalized help with your personal injury in Springfield, MO, you'll be delighted to know that Twin Oaks Chiropractic and Acupuncture can provide it through safe, effective, conservative healing techniques.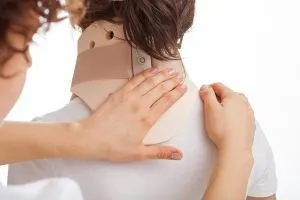 The Pain of Personal Injuries
There seem to be as many different kinds of personal injuries as there are structures in the body to be injured. Acute injuries tend to call the most dramatic attention to themselves since they occur suddenly and often cause excruciating pain. Accidents are a primary cause of acute personal injuries. An auto accident, for example, can cause the neck damage associated with whiplash alongside herniated discs, low back injuries, and sciatica (which typically features leg pain, numbness, muscle weakness, and other extremity problems). A slip and fall can knock your spinal or extremity joints painfully out of position. An acute injury that doesn't receive immediate treatment may heal incorrectly, leaving you with scar tissue that inhibits your range of motion.
Personal injuries can also be chronic in nature. If your everyday activities involve making the same physical motions over and over, you may end up with chronic soft tissue inflammation and pain. These issues are referred to as overuse injuries or repetitive strain injuries (RSI). An underlying musculoskeletal misalignment or a non-ergonomic workplace can make you unusually prone to such injuries.
A Wide Range of Treatment Options from Our Chiropractor
Bring your personal injury to Twin Oaks Chiropractic and Acupuncture for evaluation and treatment. Our Springfield chiropractor, Dr. Sellers, will take your injuries, baseline health, spinal alignment, and everyday habits into consideration to isolate the underlying cause of your problem. We can then apply a variety of non-invasive techniques as part of a personalized treatment program. A chiropractic adjustment can restore your musculoskeletal balance and nerve function, while acupuncture eases your pain and promotes natural healing. Massage therapy can reduce muscle inflammation, release trapped tissues, and treat chronic injury conditions. Once you're feeling better, we can recommend preventative wellness practices to help you protect yourself against future personal injuries.
Call Our Springfield Clinic to Schedule an Appointment Today
If you're ready to rid yourself of the pain and limitations created by your personal injury, then you're ready to make an appointment at Twin Oaks Chiropractic and Acupuncture. Call our Springfield office at (417) 882-1000!